Jennifer is an inspiration to others!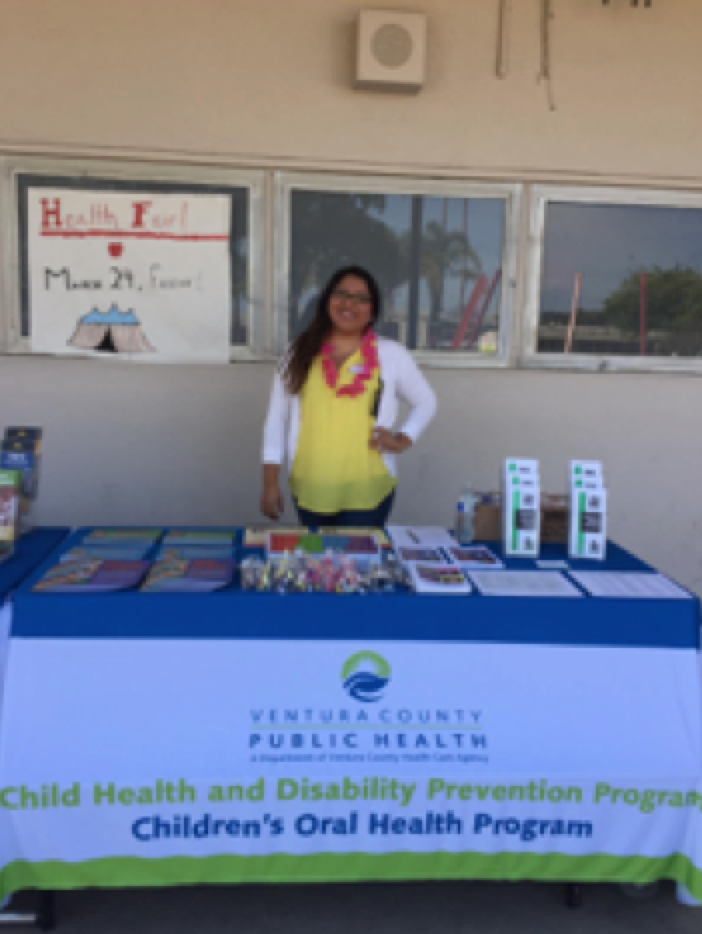 Jennifer Palomino, MPH, CHES, wanted to be a veterinarian or pediatrician as a child. When she learned of the Teen Healthcare Training and Internship program at Westminster Free Clinic through her parents who were patients, and her cousin who participated in the teen program at the time, she decided to apply as well. In 2005, Jennifer was a sophomore at Thousand Oaks High School and for three years Jennifer spent her Wednesday nights interning at the clinic. She became part of the medical team, translating for patients, writing down the patient history and chief complaints, and taking their vitals. "It opened my eyes to seeing how much need there was in our community, specifically for the uninsured population. I enjoyed helping the patients get the care they needed. It gave me joy every time a patient would come up to me towards the end of the night just to thank me for the help. In addition, it was great interacting with the doctors, nurses and other professionals. The weekly evening "doctor talks" were very insightful; I am glad they still take place after so many years. Getting to know different students from different high schools was also a great experience. All the great memories and friendships that evolved from the program made my overall experience truly unforgettable" says Jennifer. During her senior year in high school, she was promoted to Student Manager where she learned other valuable skills, such as how to effectively communicate, lead, and motivate others.
Jennifer was the first in her family to attend college. After graduating High School, she went to the University of California, Riverside. It was very tough for both Jennifer and her parents to be away from each other. Jennifer became very homesick, which drove her to the decision to leave UCR and finish her sophomore year at Moorpark College. Jennifer transferred to California Lutheran University her junior year and graduated in 2012 with a Bachelors of Science in Biology and a Business Administration minor. Jennifer knew she wanted to continue her studies and attend graduate school, but she had to take a year off in order to care for her mother, who had a serious medical condition. At this time, Jennifer realized she wanted to focus on promoting healthy behaviors to prevent and manage chronic diseases. This led her to pursue her Master's degree at the California State University of Northridge, in the Community Health Education Program.
Jennifer currently works as a Health Educator in the Child Health & Disability Prevention Program at Ventura County Public Health. She is in charge of coordinating presentations and health fairs for the general public, medical providers, and community-based organizations. After High School Jennifer promised herself she would some day come back to clinic, educated, and ready to give back to her community. After 10 years, Jennifer has kept her promise and has returned to WFC as a volunteer. She still keeps in contact with student alums from the program. "Although, we all did not continue in medicine, we all did end up working in some form in the health field."  Jennifer hopes in the near future to obtain her Doctorate degree in Epidemiology and start a nonprofit organization to empower rural Peruvian women and children in achieving optimal health.
Elizabeth – an advocate for the Latino community!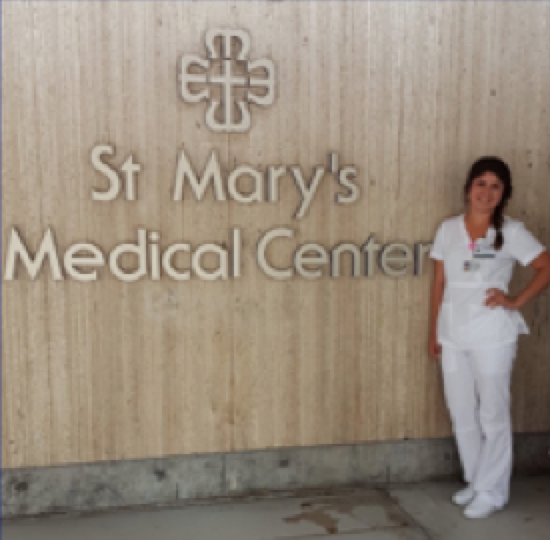 Elizabeth watched her mother volunteer at Westminster Free Clinic and was astounded to witness the community's vast needs. As she watched the high school students translate and help the patients being seen, she knew she also wanted to help them in whichever way she could. Her mother always taught her that helping others was a way of life and she couldn't wait to get started.
Elizabeth began volunteering through Westminster's Teen Healthcare Training Internship Pathways program in 2011. Her commitment was apparent in her work during the 3 years she participated at WFC. She was involved in all aspects of the clinic, which included patient care and community outreach.  During her senior year at WFC, she and a few other teens started the SALUD (Student Advocates Leading Uplifting Decisions) group. Their first project was to partner with Latino markets to offer healthy food options for those who shopped at the stores. This group of students opened the door for the younger students to address community health disparities by becoming advocates. By this time, Elizabeth knew that her goal in life was to be able to help those less fortunate than herself by doing something in the healthcare field. With the help of WFC, she applied to universities with 4-year nursing programs. Elizabeth's volunteer experience, leadership skills, and grades helped her get accepted into the University of San Francisco and she was admitted into their 4-year nursing program.
Making the decision to move away from home wasn't easy for Elizabeth. She is the first of 4 children. With her mother pushing to finish a 4-year degree and with her father, who works as a window washer, being the only breadwinner, Elizabeth was often the one taking care of her sisters and brother, ages 16, 7, and 1. It was a tough choice to make. However, she knew she needed to follow her dreams and with the support of her parents, she moved 6 hours away.
Elizabeth is starting her 3rd year at the University of San Francisco. She started her externship this fall and knows it will be challenging. She travels 2 hours by public transportation at 6am to get to her externship and then 2 hours back to campus. She is grateful for having been a part of WFC's teen program and team because she was able to increase her confidence, leadership, medical skills, and communication skills. She says she applies these skills with the patients she encounters through her college program. She looks forward to summers when she can work with WFC again and be part of the WFC community, because she knows that she and other students make a lasting impact on the patients at the clinic.